Ntec inverted 

"T-Shape Cutting Point"

  Teflon Hooks
EN: These hooks are designed for NTEC developed a special Cutting Point. The point of this hook has an inverted "T" shape.   In addition, a particularly polished coating, which is extremely reduced resistance from play and you will get much less "Lost Fish." These specially coated intersection will not only reduce the resistance hooking, but is also much more durable than a sharpened hook point.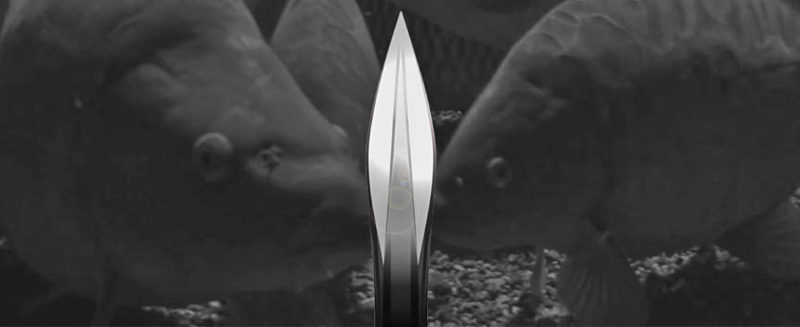 NL: Deze haken zijn speciaal voor Ntec ontwikkeld met een speciale snijpunt. De punt van deze haak heeft een omgekeerde "T"-vorm.  Daarnaast een bijzonder glad gepolijste coating, hetgeen de weerstand bij inhaking ontzettend verminderd en je dus veel minder "Missers en/of Lossers" krijgt. Deze speciaal gecoate snijpunt zal niet alleen de weerstand verminderen bij het inhaken, maar is ook veel schuurbestendiger en slijtvaster dan een nageslepen haakpunt.
EN:
Our four models have special hooks for NTEC made of Japanese High Density Steel (with proper carbon ratio) and contain no additives made of brass or other (cheaper) metal, which bend and / or break in these hooks, does not occur during normal operation !. Our hooks are also provided with a larger eye and a thicker shaft, so just very good, even under the most difficult conditions fish. Packed 10 pc
NL
Onze 4 modellen haken worden speciaal voor Ntec gemaakt van Japans High Density Steel  (met het juiste beperkte koolstofgehalte) en bevatten geen toevoegingen van messing of andere (goedkopere) metalen, waardoor buigen en/of breken bij deze haken, tijdens normaal gebruik niet voorkomt!. Onze haken zijn ook voorzien van een groter oog en een dikkere schacht, dus gewoon erg goed, zelfs onder de meest moeilijke vis-omstandigheden. Verpakt per 10 stuks